Back to Events
Event Details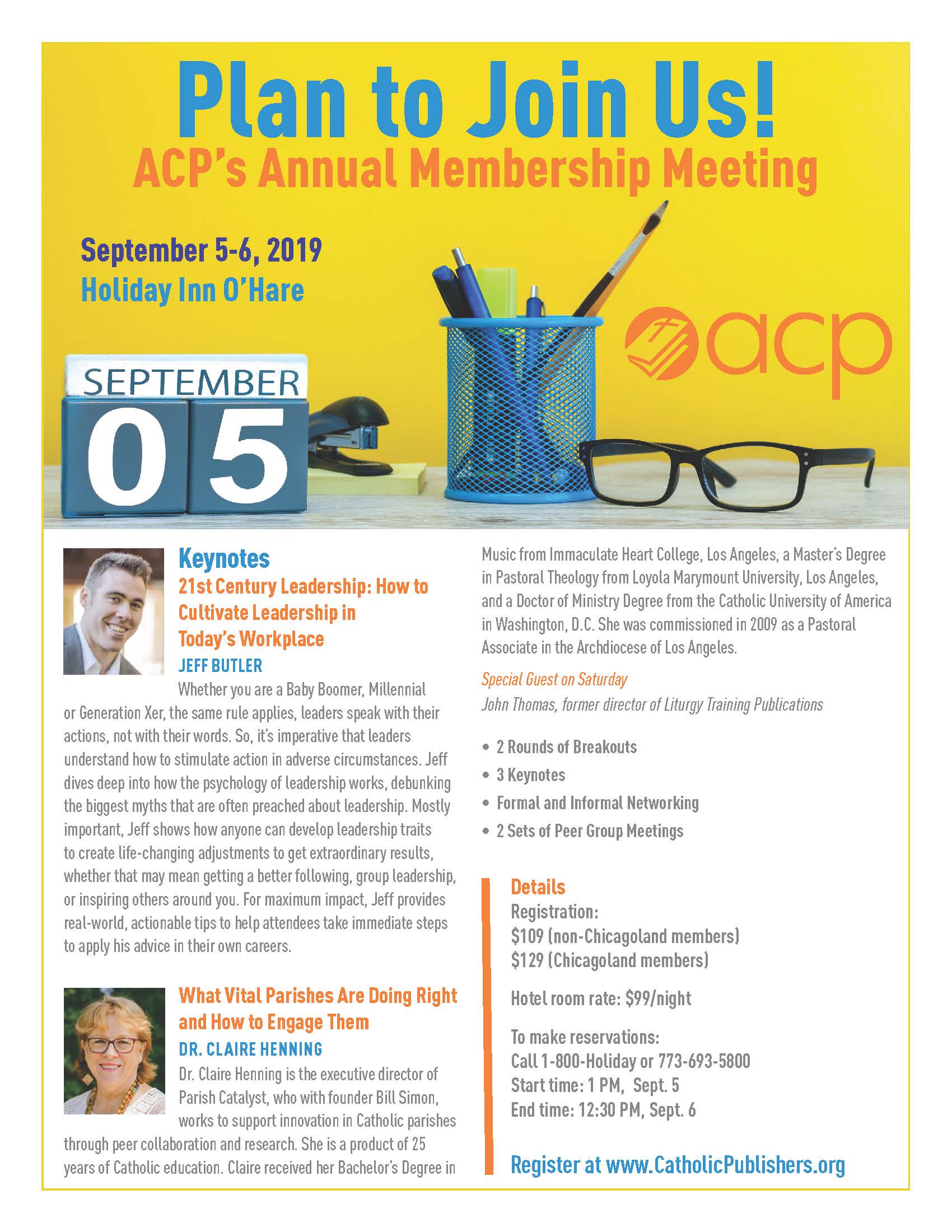 Join over 100 of your colleagues for formal and informal networking, professional skills development, and challenging and informative knowledge sessions!
Professional Development
Explore various topics in your area of expertise or general Church concerns during 2 rounds of breakout sessions and with our keynoters.
We welcome Jeff Butler, an internationally-known speaker and Millenial and multigenerational work expert, who will present on the topic of "Leadership Development in the 21st Century." Felipe "Flip" Sanchez, executive director of Parish Catalyst, will look at the challenges facing parishes today and the impact that has on Catholic pubishing.
Below is a list of the breakout sessions with speaker names and suggested peer groups in parentheses.
Breakout Sessions A (2:15-3:15 p.m.)
Follow Up on Leaders in the 21st Century— Jeffrey Butler (All)
Social Media— Shaily Hakimian (Marketing)
Can the Laity Save the Church? Yes. They Have Done So Before.— Michael Higgins (All)
Past and Future Changes in Religious Publishing— Emma Wenner (Editorial, Marketing, Heads of House)
Breakout Sessions B (5:15-6:15 p.m.)
Performance Management— Mari Chatman (All)
Sourcing the Next Generation of Catholic Voices--Greg Pierce (Editorial)
Writing for the Web to Improve Discoverability— Mana Ionescu (Marketing)
Follow Up on Changes in Parishes— Felipe Sanchez (Marketing, Sales, Editorial)
Networking
This year, we expand our organized opportunities for networking with professional peers. On Thursday, you will have the chance to gather with other staff members who work in your type of publishing--music, periodical, curriculum, to name a few. Or join in the first meeting of the Young Professionals peer group.
On Friday, there is another block of time for peer groups--Editorial, Marketing, Finance, Heads of Houses, Sales, IT.
We will also gather for a social and dinner on Thursday (cost is included in your registration) and lunch on Friday.
Download Agenda
For More Information:

4725 Dorsey Hall Drive Suite A, PMB 709
Ellicott City, MD 21042
410-988-2926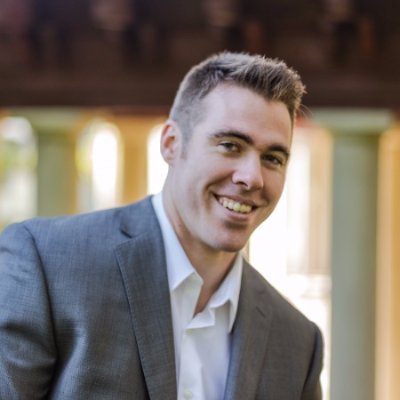 Jeffrey Butler
Whether you a Baby Boomer, Millennial or Generation Xer, the same rule applies, leaders speak with their actions, not with their words. So, it's imperative that leaders understand how to stimulate action in adverse circumstances. Jeff dives deep into how the psychology of leadership works, debunking the biggest myths that are often preached about leadership. Mostly important, Jeff shows how anyone can develop leadership traits to create life-changing adjustments to get extraordinary results, whether that may mean getting a better following, group leadership, or inspiring others around you. For maximum impact, Jeff provides real-world, actionable tips to help attendees take immediate steps to apply his advice in their own careers.
Felipe "Flip" Sanchez
Felipe "Flip" Sanchez is the executive director of Parish Catalyst, a non-profit organization that exists to encourage Catholic parish leaders to think creatively and act courageously so they can renew the church. A lifelong Catholic, Flip, experienced the Church in a life-changing way when he joined Saint Monica Catholic Community in Santa Monica, CA. Flip has been a member of the Parish Council at Saint Monica's for the last 9 years, recently serving as the Parish Council Chairman. He also helps coordinate and facilitate retreats and small groups for the men of the community as well as young married couples. As a former manager in the hospitality industry, Flip also serves in the hospitality ministry where he is able to help others feel welcomed in an extraordinary way, just as he did.
"So much of what I have in my life is a direct result of the experience I have had in my Parish. I have experienced community, friendship, and growth. I even met my wife in my Parish! I am grateful for the opportunity to bring my experience to other Parishes through Parish Catalyst."