Store
Association forms, publications, rentals and other items for purchase.
Mailing List
Rent the ACP's list of Catholic bookstores to promote your latest title or resource!
Spanish Style Guide
The Spanish Style Guide, a collaboration among four Catholic publishers, is available as a free PDF.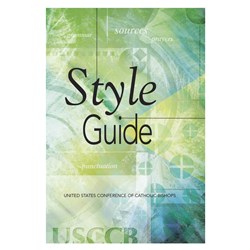 USCCB Style Guide (English)
The USCCB Style Guide is available as a free PDF to members and non-members alike.