Back to Store
One-on-One Meetings
Membership Meeting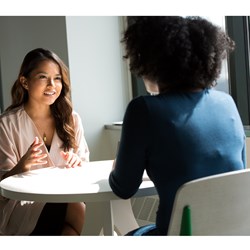 On Thursday afternoon from 5:30 to 6:30 PM, you will have the opportunity to meet one-on-one with ACP publishing staff members.
These meetings will be scheduled in advance and last for 15 minutes each. You can schedule up to 3 meetings during the one-hour block of time. We will provide the means for you and our ACP publisher staff members to set up these meetings. This brief format translates into highly focused and richly informative conversations.
Exhibitors and non-exhibitors may participate.
If you are exhibiting and are an ACP member, you are automatically enrolled at no extra cost.
If you are exhibiting and are not an ACP member, you may participate for an additional fee of $150.
---