Back to Events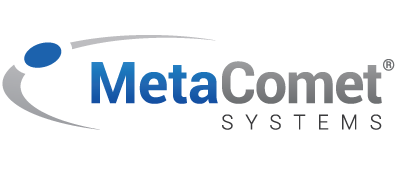 Are Your Publishing Operations Secure?
Strategies for Protecting Yourself, Your Employees and Your Authors
Tuesday, March 14, 2023
Event Details
Security breaches are becoming more common, and when they happen, the damage both financially and to your reputation can be severe. From ransomware to system hacks, the vulnerabilities are numerous and growing. Yet the complexity of securing your organization can be daunting. In this session, two veteran industry thought leaders, Ken Brooks and David Marlin, will discuss several of your options for securing your business from cyber-attacks, and when and if security certification may make sense.
For More Information:

4725 Dorsey Hall Drive Suite A, PMB 709
Ellicott City, MD 21042
410-988-2926
Speakers
Ken Brooks
Mr. Brooks is president of Treadwell Media Group, a publishing and operations and strategy consulting firm focused on the higher education and trade publishing sectors. Prior to Treadwell he was the Chief Content Officer for the Academic and Professional Learning division of Wiley, where his responsibilities included development and production of higher education, reference, test prep and trade titles in print and digital formats. Before Wiley he was the Chief Operating Officer of Macmillan Learning where he oversaw implementation of process, technology and organization changes related to product development, eCommerce, business systems and supply chain functions. Before Macmillan he has held senior positions at McGraw-Hill Education, Cengage Learning, Barnes & Noble, Simon & Schuster, and Random House. Over the course of his career, Ken has founded digital services companies both in the US and abroad; a public domain publishing imprint; and a distribution-center based print-on-demand operation and has worked in trade, professional, higher education and K-12 publishing sectors. He holds bachelor and master's degrees in Industrial Engineering and a master's degree in Computer Science from Georgia Tech, where he also mentors graduate students in Educational Technology.
David Marlin
David Marlin co-founded MetaComet® Systems in 2000. Beyond his expertise in the world of royalty automation, David is committed to enhancing the technological capabilities of the publishing world through his work as the founding co-chairman of the Book Industry Study Group's (BISG) Digital Sales Reporting Committee and a former co-chair of the BISG Rights Committee. He is a regular speaker and contributor to industry events.
Prior to founding MetaComet Systems, David spent 3 years as a technology consultant for publishers working with companies such as Random House, Penguin, HarperCollins, Holtzbrinck, Macmillan, Scholastic, Time Warner and many others. Before that he spent several years managing marketing initiatives for American Express in New York. David earned both his MBA and BA from Columbia University in New York.