"Catechism of the Catholic Church, Ascension Edition" Named ACP 2023 Resource of the Year
Date posted
September 12, 2023
BALTIMORE, MD —The Association of Catholic Publishers (ACP) is proud to announce that Catechism of the Catholic Church, Ascension Edition, published by Ascension, has been named "Resource of the Year" in its annual "Excellence in Publishing Award" competition.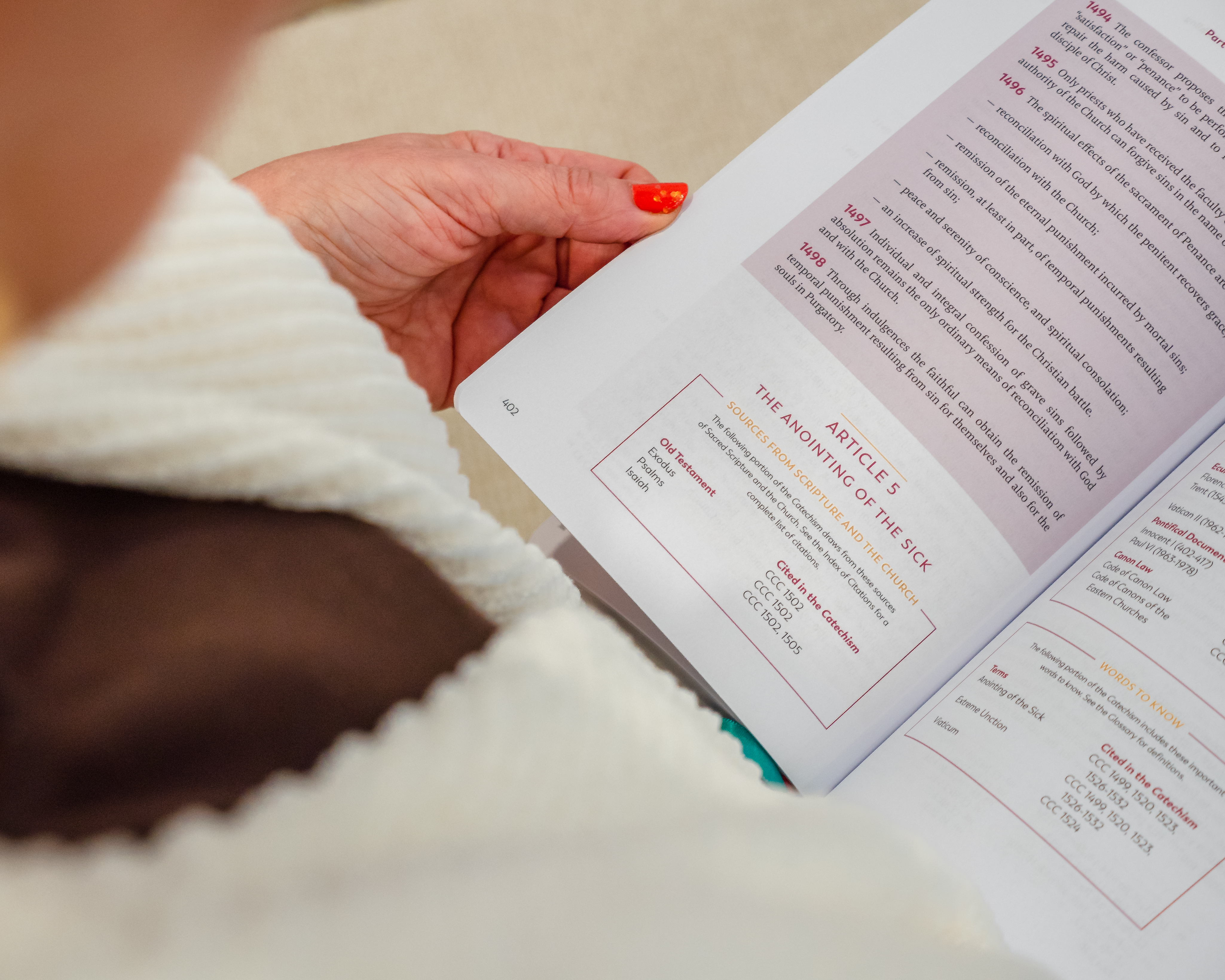 The judges highlighted that, though this content has been available in other forms, the bonus content with Scripture, Church Tradition, and vocabulary make this Catechism eminently more accessible to more readers. The publisher noted that this edition of the Catechism uses their "Foundations of Faith" approach which they have used in other publications to better help Catholics integrate the fullness of Catholic teaching into their daily lives.
This year, two titles tied for the runners-up position.
Braving the Thin Place: Celtic Wisdom to Create a Space for Grace by Julianne Stanz from Loyola Press is a guide for modern-day spiritual seekers which draws wisdom from Celtic spiritual practices and leads readers through a pilgrimage of the soul to create space for grace.
God Loves the Autistic Mind: Prayer Guide for Those on the Spectrum and Those Who Love Us from Pauline Books and Media is written by Fr. Matthew Schneider, a priest on the autism spectrum. With clarity and honesty, he shares from his own experience and that of others on the spectrum these 52 meditations, which can be used on a daily or weekly basis.
The Resource of the Year is judged by a three-person panel. They evaluate the first-place winners of the Excellence in Publishing Awards in 16 different categories based on 8 criteria that address audience appeal, potential impact on Catholic thinking, action, and faith/spirituality, and whether it would be a Catholic "classic" or best seller. Catechism of the Catholic Church, Ascension Edition, was the first-place winner in the General Interest category.
The Association of Catholic Publishers (ACP) is a membership organization of Catholic publishers, those who provide services to Catholic publishers, and individuals who work with Catholic publishers. The ACP provides opportunities for members to further the Catholic publishing industry, promote Catholic publishing and reading, and engage those they interact with, including retailers, pastoral leaders, individual customers, and staff.