Save the Date Information for International Journalism Conference in Lourdes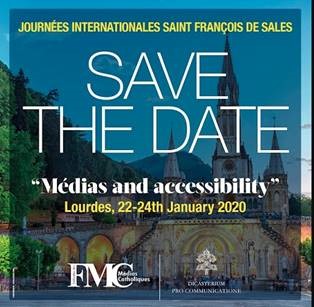 As mentioned at the Heads of Houses' meeting last Friday, here is the Save the Date information for the Lourdes International St. Francis De Sales Day conference. The conference is scheduled for January 22-24, 2020.

Also, here is last year's schedule of speakers and topics as well as the agenda for the conference.

This link to the Federation of Catholic Media site is where you can find more information on the organization as well as this particular conference.