ACP Announces 2018-2019 Webinar Series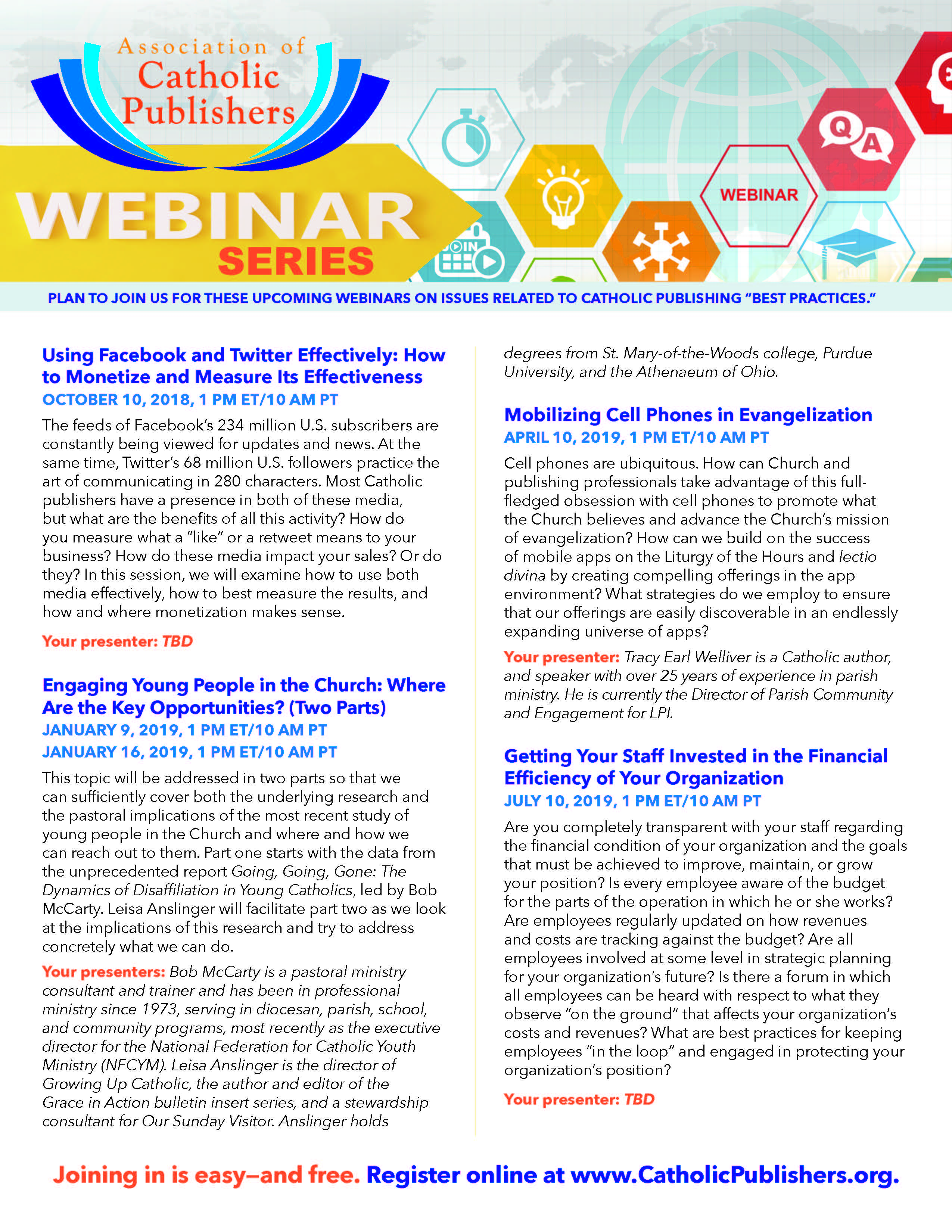 The Association of Catholic Publishers announces the 2018-2019 Webinar Series at the 2018 ACP Membership Meeting.
The coming year's offerings cover social media, using cell phones for evangelization, how to engage young people in the Church, and helping all of your staff be financially responsible for the organization.
We will host national speakers including Dr. Bob McCarty, Leisa Anslinger, and Tracy Welliver.
Webinars take place on the 2nd Wednesday of the month in October, January, April and July. Webinars are free and links to prior webinars are available through the ACP website.
Registration invitations will be sent out in September for October's session. Click on the link in that email to join us.